The Conference Dinner will be held at Bacchus restaurant in Mdina. Before the dinner a tour of the Mdina Metropolitan Cathedral of St. Paul and the museum will be held. https://www.metropolitanchapter.com/mdina-metropolitan-cathedral/
Bacchus is housed in the two chambers built by Grand Master Fra Martino De Redin in between 1657 and 1660 as gunpowder magazines for the main fortified bastion built by him to fortify the Old City of Mdina.
The chambers are double vaulted and have preserved their original characteristics. 
They were built in between original Roman settlement walls dating back to the 1st century and the Arab wall dating back to the 10th century.  All original features have been retained.
Situated in the heart of Mdina, Bacchus has been preparing and serving quality food for the last thirty five years. These aristocratic chambers have been transformed into the perfect environment for enjoying a first class meal with warm service. The extensive menu features dishes from the Mediterranean, together with signature dishes which have proved favourites amongst patrons for 35 years. 
A banqueting room watches over beautiful gardens which overlooks Mdina.  
Grand Prince de Redin Hall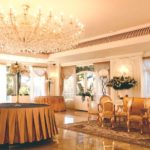 The Hall is situated within Castello de Redin on the South face of the Ancient city of Mdina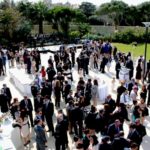 This is the Main Terrace of Castello de Redin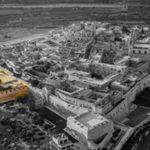 The Location of Castello de Redin in the Ancient city of Mdina [4500 square meters]  The Grand Prince de Redin Hall is visible.  Entrance is from inside the ancient city of Mdina.